IMPORTANT
Open by appointment only 604-859-2015. Masks are required.

Thank you for your patience
Eye Health for School Aged Children
A school-age child's eyes are constantly in use in the classroom and at play. It's extremely important that children receive a thorough optometric examination before entering school.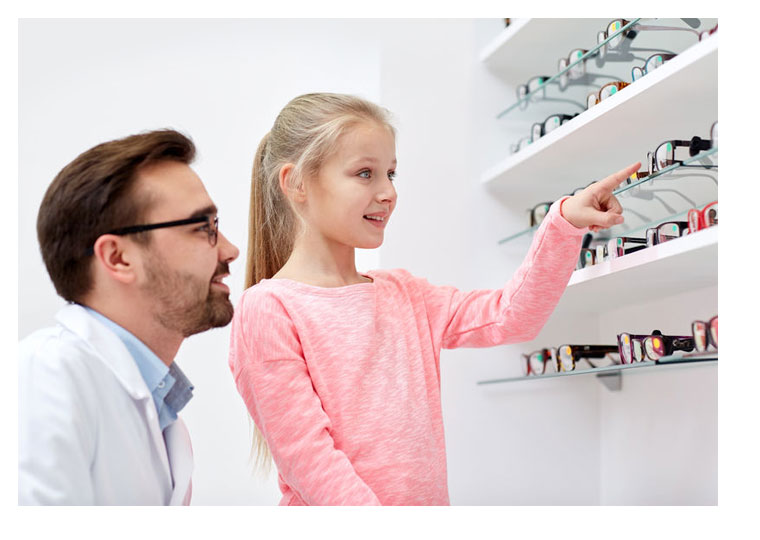 This will determine if their vision skills are adequately developed to handle reading, writing and other close work. The visual demands of schoolwork can stress the visual system, causing problems where none existed before. The child's eyes have to adjust from focusing primarily in the distance to focusing on close work for hours on end.
Many children do not realize they have a vision problem-they may simply presume everyone sees the way they do.
For school-age children, several different vision skills must work together for them to see and understand clearly. If any of these visual skills are lacking or impaired, your child will have to work harder and may develop headaches or fatigue. Often the visual demands of schoolwork can make greater demands on a child's visual skills, causing a vision problem that was not apparent before school. A vision-related problem may take the form of many symptoms.
Unlike an optometric eye exam, screenings do not test for common vision conditions or assess eye health. While school vision screenings provide a valuable service, they are inadequate.
It is not unusual for children to require eye exams every year during these visually demanding periods of rapid growth. Your child should have a complete optometric eye exam before starting kindergarten, and regularly throughout the school years.
About 10% of school-aged children have vision-related problems, according to the Children's Hospital of Philadelphia. There is a significant link between learning difficulties and vision problems. An optometrist can help ensure the best in lifelong learning for your child.
Eye Care Questions?
To speak to our eye care clinic's professional optometrists, contact us.